The Rally in the 100 Acre Wood offers many opportunities for spectators to interact with the drivers & crew, watch the cars drive the stages, and see the crew make repairs to their cars in the service area. All spectator locations are free of charge and no tickets are needed. More information about the rally and how you can spectate will be included in the spectator guide.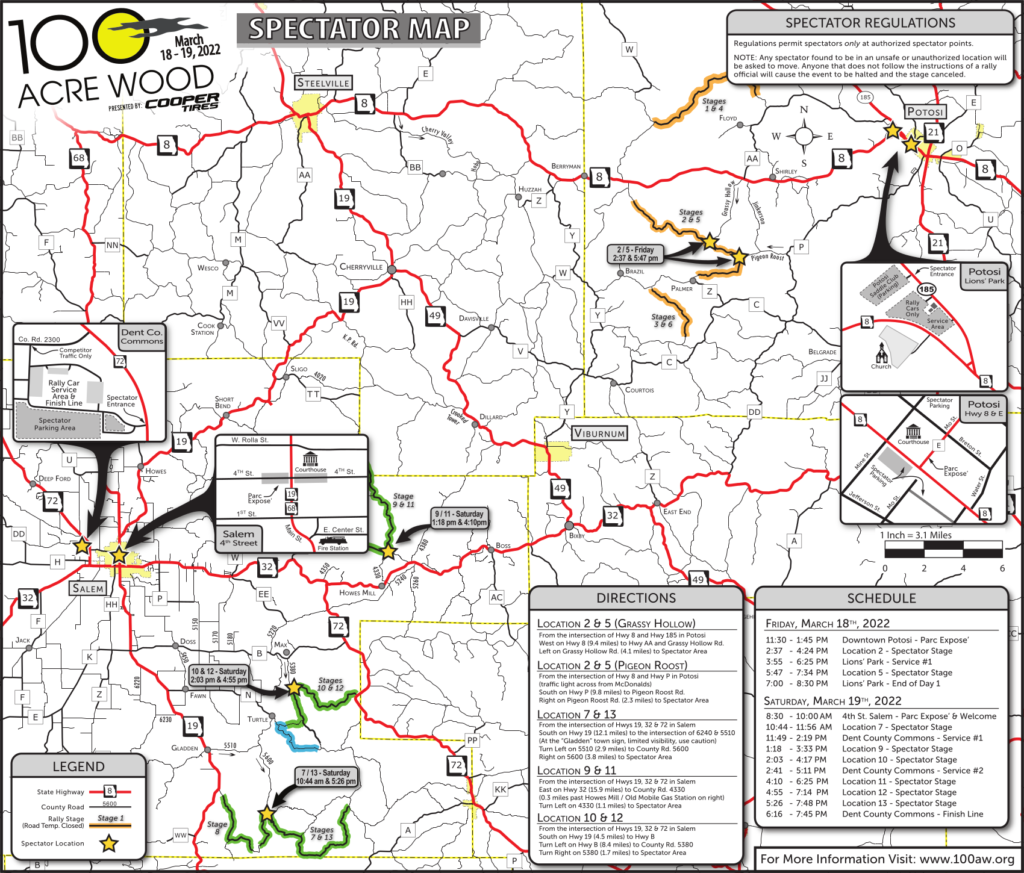 Parking Information:
As always, parking is a problem on the forest's narrow roads. Please do not double-park and block these roads. All cars must park on the same side of the road. We must keep one side of the road clear and open for traffic. This is used as an access route for emergency vehicles.
Please follow the marshal's directions when parking your car and please respect the Spectator Control Marshals. They work very long hours to ensure your safety and viewing enjoyment.
Rally Spectator Maps & Information:
The Spectator Guide and associated times and locations for this year will be posted when they are available, closer to the date of the rally.